You know how life can sometimes shake us up like loose change in a pocket? How we get rattled, and stirred, and tossed about? How we sit in our circumstances and putter around for answers? Well, here's what I've learned from all the bumps and bruises—there are no answers.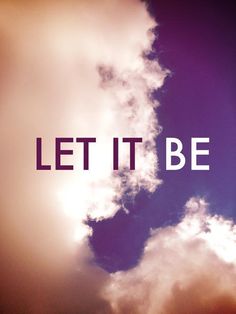 All the rattling, shaking, and puttering is the answer. The experience is the answer. The journey is the answer. You can't solve life, you just have to live it. One day, one moment at a time.
Therefore, what I'm hoping to do—because I know life will shake me—is try my best to not get stirred. Once I get stirred up or fired up by the trials of life that's when all the "crazy" comes out. So instead of getting stirred, I'm trying to laugh a little longer, pray a little harder, build faith a little stronger, and breathe a little deeper.
We only get one life to live. Live it.
(Reminder: Postings to this blog are done once a month)