Author: Demetria Foster Gray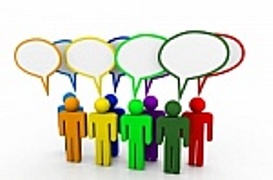 Okay, here's the thing. I know when I'm out of line. I know when I've said one too many things or have stepped over the boundaries—most times. And then there are those times when you get that look. That— "I can't believe she said that"— look. Or that awkward silence after you speak.
It's the silence that makes you rush to replay your last sentence in your head. Hoping to find the flaw that caused the silence or the look. But to you, there is no flaw. To you, what you said was perfectly fine. To you, all is well and right with the world. Therefore, the awkwardness is their problem not yours. Right?
Wrong. This is considered a disconnect. A break in the flow. A cause for pause—which was caused by you. But it's not the disconnect that concerns me. It's the dance. Do you ever get tired of dancing around people? Hoping not to offend, put off, or disconnect them? Always trying to figure out what's the politically correct thing to say or do.
Don't lie. I know you do. We all do. But it's a part of life. The part where we have to be polite, courteous, and considerate of others. Yet that doesn't make the dance any less annoying. That doesn't mean it simply doesn't suck. It sucks—most of the time.
And it's exhausting. Especially if you've been dancing all day long. By the end of the day, all the bobbing and weaving leaves me emotionally spent and I have to retreat. To fold within myself and ward off social contact. To submerge in a moment of quiet to redirect, reflect, and recuperate in order to prepare for tomorrow's dance.
Because who are we if we're unable to dance? Unable to be polite, courteous, and considerate of others.

*This post is part of the month-long blog theme "Remixing May"