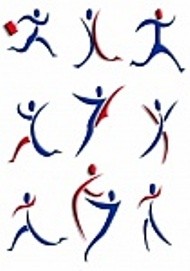 I've accomplished a lot in my years on this earth, but rarely do I ever take time to savor those accomplishments.
As a toddler I learned how to walk and how not to pee in the bed. As a kid I learned to roller skate, go fishing, play the piano, and French braid my hair. As a teenager I learned to drive, kiss boys, use a sewing machine, become an avid reader, and write a lot of poetry. As an adult I worked various jobs, received a college degree, created a career, received a marriage license, given birth to children, bought a home, and published a novel. And that's just the short list.
We all have huge lists of accomplishments that have shaped our lives, yet we forget to honor them. We don't take time to bask in the glow of them or be in harmony with what they've taught us or how far they've brought us. So this past weekend I took time to bask in the knowledge of who I am, why I am, and how far I've come. To savor those things that have helped me become…me.
I think we all know life is just a string of events and accomplishments, mixed with highs, lows, twists, turns, and amazing detours. Yes, sometimes we get stalled and can't seem to move and other times we are moving but feel kind of stalled. But did you ever consider that sometimes, maybe, we should just be still and savor what we've accomplished—from birth to now. Give honor to all the nuts and bolts that built us into the magnificent people we've become.
It's often said we're so focused on trying to get to where we're going that we don't appreciate where we are or where we've been. Well, I'm here to say I appreciate where I am, even though sometimes (most times) I'm anxious to get to where I'm going. And from now on I'll try to honor my accomplishments by savoring where I've been.