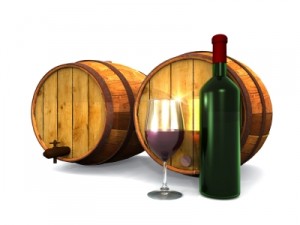 For a few years, I've been a member of the Mark My Word book club where a small group of women and I get together every other month to discuss books. We take turns hosting the meetings at each others' homes, over potluck dinners and glasses of wine.
It was at one of these gatherings where I had an "aha" moment.
While filling up my plate with a second helping of food, then reaching for the bottle of Moscato (white wine) to refill my glass, I discovered the bottle was empty. Disappointed, the only drink options left were watered-down fruit punch and red wine. There stood my dilemma.
Typically, I'm not a drinker. You can probably count on one hand how many drinks I have during the course of a year (okay, two hands). And it's usually in a girlfriend-type setting like book club potluck dinners, or other girlfriend-type gatherings (wink wink, Sharon) where we've broken free from our kids, our husbands, and all our crappy responsibilities.
But there amongst my beverage dilemma (and amongst all the women who drank the other two bottles of Moscato), it finally hit me: In all my life, I've never tasted a red wine I've ever liked. Never.
Aha. There lies a defining moment in red wine history—I hate red wine. Even though I've always continued to try it, thinking I just haven't met the right one. There is no "right" one. And finally I've arrived at that conclusion. To me, they will always suck.
Therefore, red wine and I are breaking up. We've always clashed together anyway.
Photo by Njaj