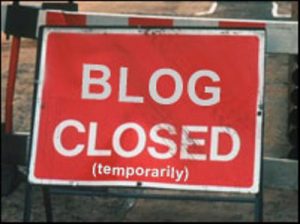 Sometimes life transitions usher you into unfamiliar territory. Territories that can change the trajectory of your life.
This year started out with the harsh reality of losing my mom in February. After this devastation, things weren't the same anymore.
The sun didn't shine as bright, my heart didn't beat as fast, and my inner purpose didn't energize my soul.
There were other transitions like career changes and redirection for both myself and my husband, my first born son leaving for college (the house feels weird without him), and the fact I haven't been writing or working on my novel since my mom moved to heaven (I can't seem to get into the creative groove).
Transitions!
I've been ushered into new territories and I'm in the process of trying to reclaim my path, chart new roads, and make peace with the broken pieces.
Therefore, I've decided to suspend this blog indefinitely (since I haven't been showing up for it anymore) and make peace with my absence here.
However, regardless of the detours thrown my way, I'll still be publishing more novels. And you can still find me here and here, and also here if you want to stay updated on all my author shenanigans. 🙂
Sending you love and light. Shine on!