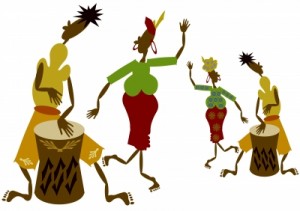 Today, January 12th, marks the one year anniversary of the launch of my website and blog. Hurray! Hurray! I made it over the one-year hump! It's celebration time.
I want to hear some shout outs! I want to hear some noise! Make Some Noise!!!!! (Okay I know you're not making any noise, but whatever.)

Anyhoo, there have been several times I've wanted to jump ship and abandon this whole project. I'm an introvert, for heaven's sake, why would I want to go public with a blog? Yet I stuck to my guns and held my ground. This website forced me to leave the comfort zone I was safe and secure in. It was comfortable, it was cozy, but it wasn't growth. If I'm going to grow, I have to walk out on Faith.
Thank you all for sharing your time with me when there were zillions of other things you could've been doing. Yet you carved out a moment of your time to read crazy words from a crazy woman. I'm deeply grateful.
It's celebration day for me. And the anniversary gift I've received from this year-long experience is…………a new level of courage!
Yippee! Hurray!
Photo by africa