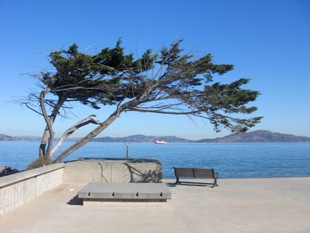 Okay guys, you asked for it (well, not really but I'm giving it to you anyway)…my Mission Statement.
Per my previous blog post (click here if you haven't read it), I suggested everyone should have a word list and a mission statement.
Unfortunately, I was lacking a mission statement.
Therefore, I took some time to come up with a mission blueprint for my life and here it is (still a work in progress):
"It is my mission to inspire others through words and deeds to be their best self, as I continue striving to be my best self. To be humble and grateful for all God has given me and walk upright in my purpose. It is my mission to provoke, entertain, amuse, enlighten, motivate, challenge, confront, encourage, and evoke others through my creative expression and gift of writing. To not be afraid to take risks and challenge myself beyond my comfort zone, and to rely on faith during times of uncertainty and unrest. It is my mission to live authentically as possible, being true to myself and giving high regard to my emotional, spiritual, and physical being. To know when enough is enough, and when enough isn't enough. To learn as much as I can about life, love, and people, and to share what I learn with whoever wants to listen. And finally my mission is to bring warmth, value, love, laughter, loyalty, comfort, tolerance, and understanding to my roles as mother, wife, daughter, sister, friend, aunt, cousin, colleague, and stranger.
In order to accomplish this mission, I will trust in God with all my heart and lean not to my own understanding. In all my ways I'll acknowledge Him so that He can direct my path."


So there you have it, my first attempt at a mission statement.
My purpose for sharing it is to inspire others to write and follow their own mission statements as best they can as they go about their lives. I will try, as best I can, to follow my own as well. Keeping in mind as we grow and evolve, our mission statement will grow and evolve. Also keeping in mind we all are human and can be easily distracted and thrown off course. Thus the mission statement—it helps us find our way back home.