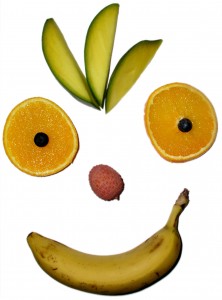 If you had to describe yourself in one word, what would it be?
On any given day I'm a variety of words—good and bad—because I'm multi-layered, contradictory, and complicated. We all are. Therefore, it's blatantly useless to try to sum yourself up in one word.
I've read somewhere (can't remember where) that we should have a "Mission Statement" for our lives and a list of action verbs to describe who we are.
A mission statement provides the framework for how we conduct ourselves, guide our decisions, and accomplish our goals. A list of action verbs gives us a snapshot description of who we are while we go about our life's mission.
Creating these lists are for no other purpose than to be a blueprint for ourselves. A reference point for whenever we feel lost, off track, or have temporarily forgotten who we are.
I have not created a mission statement yet, but have dabbled with my word list. Here are some of those words on my list:
Thinker, planner, observer, reader, achiever, writer, believer, procrastinator, mother, friend, wife, doer, non-doer, taker, giver, drifter, dreamer. I live to: explore, learn, laugh, cry, inspire, talk, smell, touch, taste, listen, experiment, transform, chase, walk, lead, run, hide, search, create, build, rebuild, generate, renovate, conquer, scream, pray, dance, sing, get angry, release anger, receive joy, share joy, be faith-filled, challenge, provoke, repent, argue, inhale, take risks, exhale, dare, care, love, rejoice.
When/if I create my own mission statement, I may share it here with you as well. Maybe. But until then, consider creating a mission statement and word list of your own. You'll have a helpful blueprint to navigate you back on track when you've lost your way or forgotten who you are (your worth) in the midst of your darkest storms.