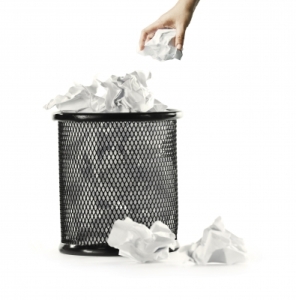 It's day three since National Novel Writing Month began and the above picture gives you a description of how it's going thus far.
A lot of unsuccessful attempts the first two days. A lot of staring at the computer hoping for a glimmer of hope. A lot of printing out the first pages of horrible writing, balling them up, and hurtling them across the room. But today, I found my stride. Today, I'm liking what I see.
The main character of my novel is turning out to be a sassy, spit-fire of a woman with a compassionate yet disturbing heart. I'm anxious to see how things unfold for her. There's also a few other supporting characters I've managed to build but they haven't fully taken shape yet. I'm still working out the main plot of the story.
The good news is I've finished Chapter One at 2,943 words. A slow start considering the NaNoWriMo minimum is 50,000 words. But I still got a lot of the month left so I'm not frettin' it yet. Too bad for my kids and their Halloween candy. I've been poppin' them bite-sized treats like nobody's business while staring at my computer. Which is sad because I'm not really a candy eater and I probably should stay away from that stuff like a "runnin' roach from a can of Raid." (I got that saying from my sassy friend Sharon.)
All and all, the writer-thon is turning out to be a "groovy thing" (got that one from Starla). Let's hope it don't turn ugly.
Photo by Winnond