About the Writer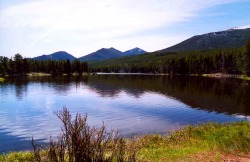 I'm a novelist, consultant, and independent writing professional with expertise in writing marketing, technical, and corporate communications.

I have a Bachelor of Arts degree in Marketing Communications and have spent most of my career writing for the corporate world.

I'm a self-proclaimed "introvert unleashed." Which means I've stepped out of my introverted comfort zone to experience new heights in my spiritual, personal, and professional life.

A native of the Chicago, IL area, I now live in North Carolina with my husband, two children, and an extreme love for walnut fudge brownies, dripping with globs of Heavenly Hash chocolate ice cream. Yummm!



---
---
Savor The Good In Life
We all have favorite things. Those things which fill us with warmth and joy. Things that nurture our soul and brighten our smile. Here are some of those things for me.


Favorite Books
* Open House -

by Elizabeth Berg

* We Are All Welcome Here -

by Elizabeth Berg

* Jump at The Sun -

by Kim McLarin

* Angry Housewives Eating Bon Bons -

by Lorna Landvik

* Jemima J. -

by Jane Green

* Belong to Me -

by Marissa de los Santos

* A Thousand Splendid Suns -

by Khaled Hosseini

* The Art of Spiritual Warfare -

by Grant Schnarr

* The Four Agreements -

by Don Miguel Ruiz

* Being in Balance -

by Dr. Wayne Dyer

* You'll See it When You Believe it -

by Dr. Wayne Dyer

* Can You Stand to be Blessed -

by T. D. Jakes

Favorite Blogs
The Wayne Dyer BlogWriter UnboxedRants and Ramblings - Life as a Literary AgentShaken But Not Stirred - A Writer's Journey
Favorite Places
* Hawaii Islands/Maui
* Blue Ridge Mountains
* Caribbean Islands
* Late night movies under the stars, in the middle of
the ocean, atop the deck of a vacation cruise ship
* The plush, oversized lounge chair (& ottoman) in my
bedroom where I read, watch TV, snuggle with my
kids or simply sit in silence


Favorite Things

* My children's laughter
* Little babies
* Morning walks
* Meditation and Yoga
* Cloudy days
* Sunny days
* A good pair of jeans
* A good book
* A good movie
* A good hair day
* Fresh air and silence
* Laughing hysterically
* Playing Scrabble
* Playing cards "Spades"
* Chocolate everything
* Melted, gooey cheese
* My mother's strength
* My husband's weird humor when he's
NOT trying to be funny
* Home movies of my kids' early years
* The TV Food Network
* HGTV
* Touring historical sites and houses
* Female bonding
* New haircuts on my sons & husband
* Old school R&B music
* Scenic nature
* The sound and smell of rain
* Plants & flowers
* Snuggled with my kids watching TV
* All things navy blue
* Browsing the local bookstores
* The fresh scent of soap on your skin
after a warm bath or shower
* Eating, eating, eating
* Reading, reading, reading
* Writing, writing, writing
_______________________
Jottings
There are those who will like me too much and there are those who will hate me
too much, yet I don't put much stock in either. I know my "sense of self" is
balanced between those two extremes. That's where strength of character and self awareness lies—between the extremes. We have to balance ourselves between the norm and the abnorm. And realize that who we are is not determined by other's opinions. Nor by who or what they choose to love or hate.

—Demetria Foster Gray