Work In Progress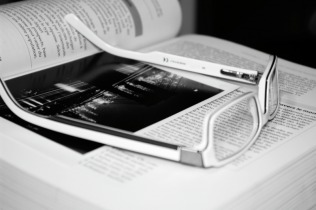 Take a sneak peak at my novels
A Little Bruised
and
Sifting Through Mud
. I hope you like them, but if you don't—that's okay. Not everyone is going to like my work. I accept that.
There'll always be praises and critics. Both serve a valuable purpose. Happy Reading!
Title:
A Little Bruised
Genre:
Women's Contemporary Fiction
Synopsis:
The death of Nyla's husband comes as a shock to everyone except Nyla. Not because she isn't shocked by his sudden death, she most certainly is; but what's not so shocking is her inability to grieve his death like a typical loving wife should grieve.
Nyla isn't a typical loving wife. She's a woman in desperate need to breathe. The oxygen in her life has long gone, and the remarkable thing she feels from her husband's death is relief, not grief. Even more remarkable is the rare and unexpected friendship that develops between Nyla and her dead husband's mistress.
A friendship that uncovers harsh realities neither of them ever knew existed. Realities that bind them closer together while threatening to tear them apart. Yet through it all the one thing that makes Nyla violently breathless, is the exact same thing that allows her to finally breathe.
_________________________________________________________________________________
Title:
Sifting Through Mud

Genre:
Women's Contemporary Fiction
Synopsis:
Bella Larson—a Pepsi-holic who's been dressed in bitterness the bulk of her life—has successfully rid herself of a marriage gone stale. But getting rid of one piece of luggage only magnifies the other baggage threatening to derail her.
In the midst of her transitioning life, Bella has more things coming out of the closet than just her ex-best friend, Treesie—who's just announced she's a lesbian. But that's the least of Bella's problems.
Sifting Through Mud
is a novel paved with lost marriages, chaotic friendships, sibling disparity, and an old flame, Andrew McKinney—a pensive psychiatrist—who steps out of the past to claim Bella's future. But Andrew has stones unturned himself. Stones which hit Bella and her sister, Mickie, hard against their core. Stones which also crisscross into Treesie's life to expose truths none of them ever expected. Truths which leave friends, family, and past love in a heap of rubble and ruin. Or so it seems.
In order for Bella to sort out the baggage, she has to sift through the mud.
---