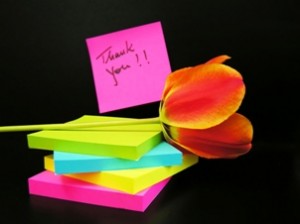 It's been five months since the launch of my website and this blog. And I'd like to take a moment to express my sincere gratitude to the many readers who find themselves roaming around my web pages and checking out the scene.
My weekly/monthly site statistics show there are several hundreds of you gracing me with your presence, and for that I thank you.
Although in cyberspace, several hundred is considered only small pickin's in the mass market, but to me it's phenomenal—considering I was expecting only a handful of readers/visitors and got a few baskets full. But I'm not surprised because I have faith (wayyy larger than a mustard seed). And when you have faith, God blesses you beyond your expectations. And this is only the beginning. Get ready. Get ready. Get ready (as Bishop T.D. Jakes would say).
Nevertheless this post is to thank you all for spending time with me. From the many who come by in silence preferring to browse around unknown, to those who come by and leave blog comments or leave notes on my contact page. I'm thankful for you all.
Also, a special thanks to the regular blog contributors—Sharon, Susan, and Roxanne—who help keep this blog alive and active. And a tremendous "THANKS" to Starla for consistently providing comments without missing a beat. You'll find her name under every single post. This, indeed, was an unexpected treasure I didn't see coming.
Anyhoo, thanks to everyone for listening to me blab, blab, blab for five whole months. I hope you'll continue to stick around.
Gratitude is a must. Give thanks for the "who" and "what" in your life.
Photo by Erika Tasnadi